Newspaper pays tribute to slain journalist Daphne Caruana Galizia
A newspaper has paid tribute to Malta's best-known investigative journalist by leaving her regular column blank.
Daphne Caruana Galizia, 53, was killed in an explosion shortly after she left her home on the island on Monday.
The journalist, who used a blog to accuse politicians of corruption, wrote for The Malta Independent over 20 years.
The newspaper today left her Thursday column blank except for her photo and the words: "Your pen has been silenced but your voice will live on."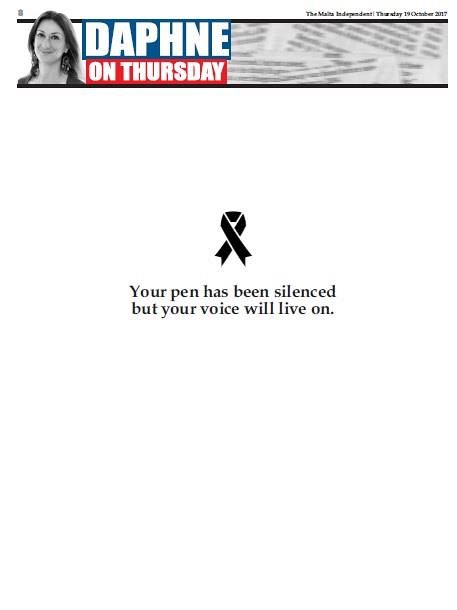 Prime Minister Joseph Muscat, regularly criticised by Caruana Galizia, has offered a reward to anyone with information about the killing.
Forensic teams on Wednesday combed the crime scene for evidence, with body parts and fragments of the car blown across a wide area by the powerful blast. Police have yet to give any information about their findings to date.
Caruana Galizia's son Matthew denounced Muscat in a fierce outburst on Tuesday, saying he had allowed a "culture of impunity" to take root in Malta, undermining both the judiciary and the police during his five years in office.
Muscat, who earlier this year sued Caruana Galizia over her allegations of financial wrongdoing within his family, played down the son's criticism.
"I think I would have said worse things if I had found my mother butchered in a car explosion, so I would not take exception at what he said," he said