Germany drops mass US, UK spying probe
Comments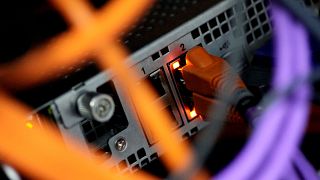 Prosecutors in Germany said on Thursday they had dropped their investigation into suspected phone tapping by British and US spies due to lack of evidence.
The decision comes four years after whistle-blower Edward Snowden accused the US National Security Agency (NSA) of bugging Chancellor Angela Merkel's private cell phone and massively spying on citizens of allied countries.
Prosecutors in Karlsruhe said although the U.S. surveillance techniques were known to German intelligence agencies, there was no evidence of them being used to target Germany.
Further allegations in 2015 suggested Germany's foreign intelligence agency had even helped the NSA spy on European companies and politicians for years.
The various claims had shocked Germans —surveillance being a particularly touchy subject for a nation that was spied on during the Nazi era and in Communist-ruled East Germany.