EU nationals living in the UK are threatened with deportation 'by mistake'
Comments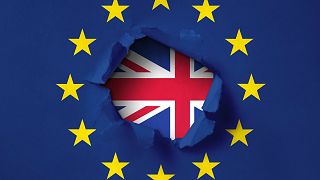 The Home Office has apologised after it sent around 100 letters "in error" to EU citizens living in the UK, saying they were 'liable to be detained' for failing to provide evidence that they are exercising Treaty rights.
The mistake emerged after a Finnish academic, who has the right to live in the UK, received one of the letters.
Dr Eva Johanna Holmberg, who is married to a British citizen, and has been living in the UK for most of the past decade, was told she had a month to leave.
Home Office wants to deport a Finnish academic who is married to a Brit and pays taxes in Britain, i.e. me. https://t.co/4zpS1ENlW9

— Eva Johanna Holmberg (@EvaJohannaH) August 23, 2017
After the mistake came to light, the Home Office called Holmberg, a visiting academic fellow from the University of Helsinki at Queen Mary University of London, to "apologise profusely", a source said.
A Home Office spokesperson said "the rights of EU nationals living in the UK remain unchanged".
Clarification on letters sent in error to EU citizens in the UK: https://t.co/es47V6V5Scpic.twitter.com/bK6tMllFDk

— Home Office (@ukhomeoffice) August 23, 2017