Austria deploys troops to secure border with Italy
Comments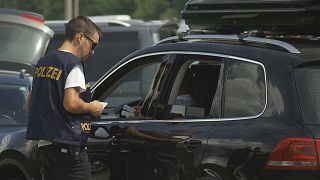 Austria has begun stronger controls at its Brenner border with Italy.
A joint police-military unit searched overnight trains during the weekend. Ten migrants were found at just one crossing.
Some 100 police officers and 70 soldiers have been deployed for the ongoing operation. It takes them half an hour to search each train.
Since there are 170 forces on duty, we can control in a more effective way, e.g.we can minimize the waiting time for trains we are controlling.
Last year, Austria's defence minister drew sharp criticism from Italy for his plans to install border controls, saying the plan breaches EU rules on the free movement of people.