Millions of eggs recalled in Europe over toxicity fears
Comments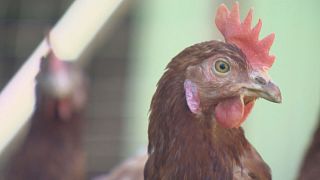 Consumers in Germany, Belgium, the Netherlands and Luxembourg have been warned to avoid specific batches of eggs.
The Dutch food safety authority has stopped production at 180 poultry companies.
In the Netherlands and Belgium, almost 200 laying hen farms have now been closed as traces of toxicity were found in their products, which could lead to liver or kidney damage.
The Fipronil content found on the tainted eggs is higher than the daily recommended amount for children.
It is used against lice, ticks and fleas, as well as flea collars for cats and dogs.
"We now also have pointed links to the Dutch side so that the consumer can be assured there at any time. Caution is recommended especially for children," said Christian Meyer, agriculture minister for Lower Saxony in Germany.
The warning was issued after it emerged last week that a pest controller used Fipronil at Dutch poultry companies over the last year.
The industry association for the egg sector said no contaminated eggs had been sent to stores since July 22.