Multiple deaths and injuries in explosion in mosque in Herat in Afghanistan
Comments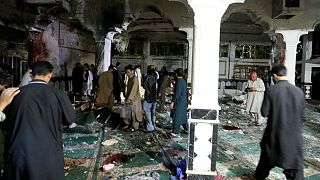 A suicide attack on a Shi'ite mosque in the city of Herat in western Afghan killed more than 29 people and wounded more than 64 today (August 1), according to officials.
A worshipper at the mosque said there were two attackers who fired weapons and threw grenades.
One witness, Mehdi Hadid, a lawmaker from Herat, told The Associated Press that the scene was one of "horrific carnage" and estimated that there were at least 100 dead and wounded in the Jawadia Mosque.
No one has yet claimed responsibility for the attack. The Taliban has denied any involvement.