29 killed and 64 injuried in Mosque
Comments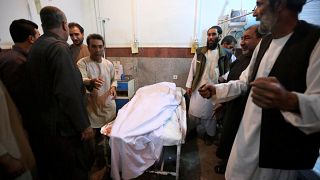 An explosion at the largest Shiite Muslim mosque in Afghanistan's Herat province on Tuesday night has killed at least 29 people and injured 64 others.
The suicide bomber entered the mosque around 8pm coinciding with evening prayers, opening fire on worshipers before killing himself.
Herat police spokesman; Abdul-Ahad Walizada said: "According to eyewitnesses, there were two attackers. After the first attacker entered,a second came in and started shooting, while the first attacker detonated his explosives."
Dr. Mohammed Rafique Shehrzai said that 10 Of the 64 people injured are in a critical condition in hospital.
Nobody has claimed responsibility for the attack.