Group jogging banned in Sierra Leone
Comments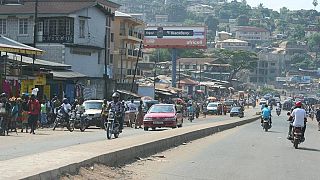 Authorities in Sierra Leone have banned group jogging sessions in the streets. A public notice in the West African country read;
'Police headquarters has observed with dismay that people are in the habit of jogging in large numbers along the streets with a hint of menace, raining insults, obstructing traffic, pounding on vehicles, playing loud music, and snatching property from other members of the public,"
#Police in #SierraLeone ban jogging in the street. From now on you need police authorisation to jog. pic.twitter.com/cqvidTQW57

— Sabrina Mahtani (@Sabrina_Mahtani) July 27, 2017
It directed individuals who want to jog for health reasons to do so only at "recreational fields or at the beach.
"Any group of persons now found jogging in the streets without authorization will be dealt with according to the law," the police warned.
The ban has drawn criticism from across the capital city of Freetown.