Joanna Gill travelled to Norway's Svalbard peninsula to film 360° video. You can see her report on the global seed vault and the world's northern most brewery
It's pitch black and -20°C in the Arctic circle. I am living out a dream. Photographing the Northern Lights means we have to leave the town, which also means we have entered polar bear territory. Amid the euphoria of seeing shimmering greens and whites rippling across the night sky, a rush of adrenaline pulses through me as I remember the imminent danger. Polar bears can run at 30km/h across short distances. When you are out and about in Svalbard you are forced to carry a flare gun. It is to be fired to ward off the polar bears, and then there's the rifle if the flare doesn't do the trick.
"How will we be able to see the polar bears?" I ask my guide, suddenly realising how vulnerable I am. "We will hear them first," he answers.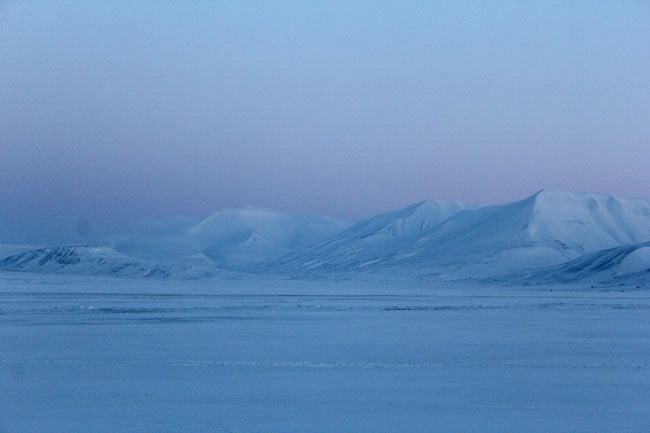 Nothing can prepare you for the reality of filming in the extreme cold. Once you leave town, if you don't bring enough clothes and provisions you will soon notice, and be in need of emergency assistance. This isn't a field trip to the Alps, this is one of the least hospitable environments known to humankind.
When you step outside for the first time, a strange sensation takes over your nose. It is the moisture in your nasal passages freezing.
I followed all the rules: merino wool base layer, a couple more layers, a fleece, and a down jacket topped off with a windbreaker coat. I have three layers of gloves, the first one fine enough that I can still use the smartphone to control the 360 camera.
I had to take off this final layer just once. It was as we were walking across a frozen fjord to film the extent of the ice melt. My micro SD card was full, so off came the gloves, and a fairly sweary operation to replace the card ensued. Minutes later I tell my guide that I am beginning to feel cold.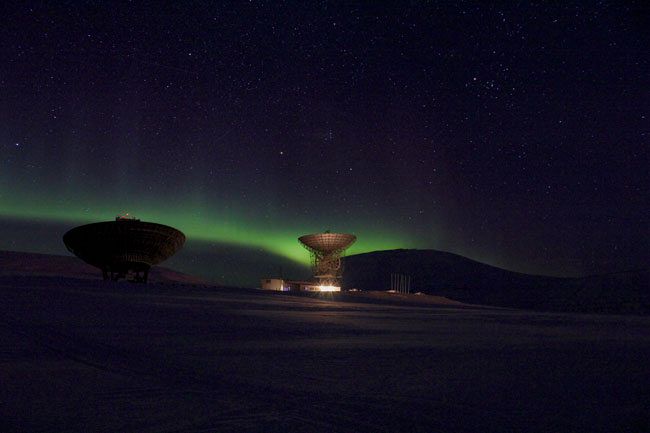 It happens quickly. My index finger goes numb. I attempt to move it, in vain. Now I'm beginning to worry. My guide stops me, puts my hands inside his jacket and tells me to keep moving my fingers 'like you're playing piano'. A weirder sensation arrives, as if the tip of my finger is filling with liquid, like a blister. I will later learn that this is one of the stages of frostbite. I am already conjuring up images of blue and black extremities lost to exposure on ill-advised polar expeditions. Luckily, as quickly as the cold gripped my body, the body warmth appears to be doing the trick. I am also shivering slightly, so my guide places a warming cover over me.
After more swearing from me, we start to trek back to town, to fully de-ice. The only real casualty, my mascara which melts down my face once we step indoors. Yes, there's no need for mascara in the Arctic. Although maybe if I do end up meeting a polar bear it will mistake me for a panda.
A few tips for filming with the 360 gear in the Arctic
Batteries
Their life-span, much like yours, doesn't last long when exposed to the elements. I found the battery would last a maximum of 20 minutes if running constantly at -20 degrees. Every time I went out I kept a spare in the inside pocket of my jacket, to give it my body heat and extend its life. I also kept a power bank on me, to recharge the batteries.
Clothing
Don't think that the average snowboard/ski material will keep you warm for long out there. Invest in a decent pair of boots and a very good down jacket. Gloves are crucial. Some camera operators prefer fingerless gloves, but I found using a glove liner was preferable to exposing my fingers at all. You will also need a good hat, and a balaclava helps. Ideally you want to limit your exposure to the area around your eyes.
Protect your lenses
Many a photographer gets caught out. You are filming outdoors and then head inside for some much needed warmth. But make sure you wrap some fabric around the camera lens so that it doesn't warm up too quickly. It will create moisture on the lens, and when you go back outside, if you don't have that protective cover, that moisture will promptly freeze.
Micro SD
Don't do as I did, and go out with a nearly full card and have to change it on a frozen fjord with the wind chill making it around -30 degrees. Make sure you have enough storage to shoot as much as you want. Take a second camera with extra storage. It will also help with not having to change batteries, but remember to keep the second camera warm to extend the battery life.
Don't forget your tea and rifle
Your body will be exerting a lot more energy to keep you warm, so make sure you pack a thermos and some power snacks. And, in Svalbard you must take a flare gun and a rifle with you if you leave the town's 'polar bear safety' perimeter (which is in fact an imaginary line that polar bears are not supposed to cross).
This is by far not an exhaustive list, as I would recommend only going out with a certified guide.