Migrants storm border fence in Spanish enclave Melilla,
Comments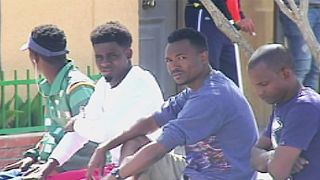 Some 300 sub-Saharan African migrants stormed the razor-wire fence between Morocco and the Spanish enclave of Melilla on Tuesday.
Over 100 made it across the border but three police officers were injured in the process.
Spain's two enclaves in Morocco, Ceuta and Melilla, are often used as entry points to Europe by migrants, who climb over border fences or try to swim along the coast.
with Reuters