Russia, US agree better cooperation over Syria
Comments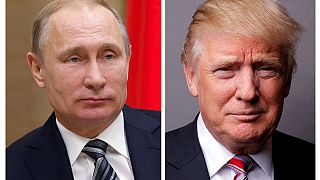 Russia and the US have signalled that better efforts at cooperation will be made regarding the civil war in Syria.
Following a phone call between the two leaders, the White House said particular focus would be given to setting up safe zones in the country.
Both countries confirmed the presidents were aiming to organise their first official face-to-face meeting for July, 2017.
It was the first exchange between Presidents Vladimir Putin and Donald Trump since the US launched dozens of missiles against an air base in Syria last month. Russia, Syria's main ally in the war, was outraged by the attack.