US judge puts Volkswagen on three-year probation for diesel scandal
Comments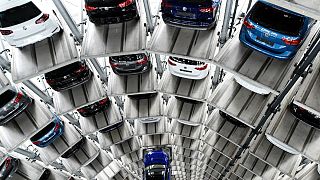 A US federal judge has sentenced Volkswagen to three years' probation and independent monitoring over the diesel emissions scandal.
The ruling, confirming a $4.3 billion settlement announced in January, also approved a $2.8 billion criminal fine.
Volkswagen pleaded guilty in March to fraud, obstructing justice and falsifying documents after admitting to installing secret software in more than half a million US vehicles enabling them to cheat in emissions tests.
A lawyer for the carmaker said VW deeply regretted its behaviour. "Plain and simple, it was wrong," he said.
The US Justice Department has charged seven current and former executives over the scandal, which cost VW's CEO his job and ravaged the German carmaker's reputation worldwide. One executive is in custody awaiting trial and another has pleaded guilty.
Five of the seven executives are believed to be in Germany, where prosecutors are also conducting a criminal inquiry.