Amnesty International blasts Beijing as global death penalty toll falls
Comments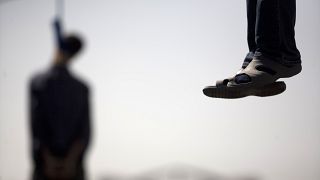 Amnesty International has released its global death penalty report, with China, Iran and Saudi Arabia the world's top executioners.
While the rights group says judicial killings fell by more than a third last year – mainly because Iran and Pakistan hanged fewer people – it blasted Beijing.
It's believed China puts more people to death than
all countries combined, though the Chinese government refuses to disclose how many are actually executed.
"What we're telling the government is very simple — it's to come clean, to publish all the information they have on the death penalty as the United Nations has been asking for 40 years and as they themselves, in recent years, have said, they want to be more open, they want to end secretive work and they want to publish legal documents.
Elsewhere, the US fell out of the top five global executioners for the first time since 2006.
Despite that, 20 people were still put to death there, most by lethal injection.