Germany threatens tech firms with €50m fines for hate speech
Comments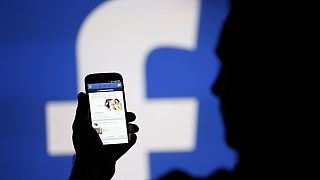 German ministers have approved a draft law aimed at tackling the growing problem of cyber hate and false information of a criminal nature on the web.
The legislation still has to be debated in parliament, but it proposes fines of up to 50 million euros against social media sites repeatedly failing to remove harmful content.
Internet companies insist it is impossible to control the massive amounts of text and images being posted on the web.
Some companies say it is not their job to police content.
Germany was in the headlines last month when a court rejected a request to force Facebook to stop the misuse of a selfie taken by a Syrian refugee.
Anas Modami took a picture of himself with Chancellor Angela Merkel but it was later misused numerous times on the web, falsely identifying him as being linked to terrorism.