Twitter fights trolls, changes its default image setting
Comments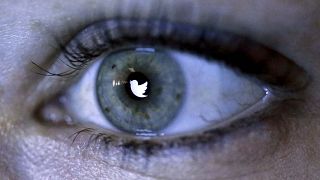 Social networking giant Twitter said it will abandon its egg-shaped default profile picture as users increasingly associate the avatar with negative or abusive online behaviour.
Instead of the egg, new Twitter accounts will automatically be assigned a generic human-esque silhouette, partly inspired by way-finding icons such as those indicating public toilets.
The egg-shaped avatar was started in 2010 and had remained largely unedited for seven years.
So the Twitter egg avatars are no more??? Feel like I've just lost a member of the family pic.twitter.com/cxHK8qLPLs

— Josh Larkin (@TheBurntChip) April 1, 2017
Twitter said the redesign is to further entice users to express themselves creatively.
In a blog post announcing the graphical redesign the company said the new default image will feel "more like an empty state or placeholder, and we hope it encourages people to upload images that express themselves".
The move comes as popular social websites including Reddit step up their efforts to control abusive speech.
According to Twitter, the egg-shaped default picture has become associated with online trolls.
"We've noticed patterns of behavior with accounts that are created only to harass others – often they don't take the time to personalise their accounts," Twitter said. "This has created an association between the default egg profile photo and negative behavior, which isn't fair to people who are still new to Twitter and haven't yet personalised their profile photo."
Twitter CEO Jack Dorsey said in January his company was undertaking a "new approach" to tackling abuse on the social network.
We're taking a completely new approach to abuse on Twitter. Including having a more open & real-time dialogue about it every step of the way https://t.co/a1SV7URPEK

— jack (@jack) January 31, 2017
The graphical default image change is among the company's latest attempts to curb abuse among its users.
Twitter in early March launched anti-harassment features allowing users to mute specific words or usernames from appearing in timelines.
These same new features also allowed users to mute "eggs" – or unpersonalised accounts.
Another implemented update requires people to manually approve private messages from users they don't follow before the message's contents are revealed.
Twitter's announcement that it is changing its default image setting is purely cosmetic. The changed icon will do nothing to prevent users from abusing each other if they choose to.