Equal pay land - Iceland looks to close the gender wage gap
Comments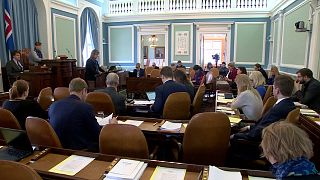 Iceland's parliament is considering a bill that would require businesses to prove they offer equal pay to workers.
The legislation, which would be a world first, aims to close the wage gap between men and women.
Iceland ranks first in the World Economic Forum's 2015 global gender gap index, followed by fellow Scandinavian nations, Norway, Sweden and Finland.
Despite that, significant discrepancies between men and women in terms of pay still reportedly exist. The unadjusted gender pay gap in the Island nation of more than 300,000 people is estimated to stand at 17 percent.
The new law, which would take effect in January if approved, would see firms face auditing and possible fines if they failed to comply.