Italian business owner wants the right to vote in France
Comments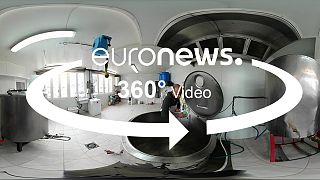 As we approach the French presidential election, Euronews is meeting people to hear of their concerns and expectations.
We are producing a series of reports in which we spend time with the voters as they live their daily lives.
In this episode, we meet Alessio Batazza, an Italian living in France with his French wife and children.
Alessio, who runs a brewery in Creuse, says he should have the right to vote in the upcoming elections.
Read the article in the French daily La Montagne.
Producer: Olivier Péguy, euronews, in association with Elsa Charnay and Julien Rapegno, La Montagne.
Editor: Julien Bonetti
Euronews powered by Google News Lab.