A call from the jobless to the future French president
Comments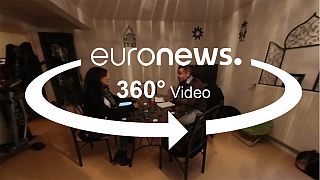 As we approach the French presidential election, Euronews is meeting people to hear of their concerns and expectations.
We are producing a series of reports in which we spend time with the voters as they live their daily lives.
In this episode, we meet Lila Rachidi a single mother of three who is unemployed.
She lives in Brive-la-Gaillarde a city in the Correze.
Read the article in the French daily La Montagne
Facebook page: Un jour un emploi en Corrèze
Producer: Olivier Péguy, euronews in association with Julien Moreau and Blandine Hutin, La Montagne
Video editor: Jean-Christophe Marcaud
Euronews powered by Google News Lab.