German court jails far-right extremists for planned refugee attacks
Comments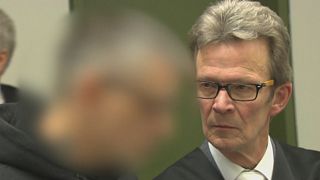 A court in Munich jailed four far-right extremists on Wednesday for forming a terror group with racist and anti-Semitic aims and planning to attack refugees.
The three men and a woman, members of the so-called 'Oldschool Society' were given sentences of up to five years.
Two of them had acquired illegal explosives in the Czech Republic and brought them to Germany where an attack on an asylum seekers' shelter in the eastern state of Saxony was planned.
The arrests of the four in June 2015 prevented the attacks from taking place, said the court.
A German court has sentenced members of the so-called #OldschoolSociety, a neo-Nazi group. What were they planning? pic.twitter.com/8KaL4Ezj9r

— DW | Politics (@dw_politics) 15 mars 2017
Over the last two years, during which more than a million migrants have arrived in Germany, authorities have tried to crack down on right-wing groups who have stepped up attacks on foreigners.