Irish PM set to widen probe into Church-run homes
Comments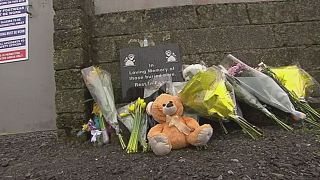 Ireland is expected to widen an inquiry into former Church-run homes for unmarried mothers on the orders of the country's prime minister.
Enda Kenny has described the discovery of remains of babies ranging from new-born to three-years-old at a home in Tuam, County Galway as "truly appalling".
"This is not something that happened way back at the dawn of history. This happened in some cases in our own time so we need to follow through here as quickly, as effectively and as sensitively as possible because it's a horrendous situation for those whose siblings were treated in this fashion."
If Jesus had been born to an unmarried mother in 1960s Ireland, the Catholic Church would probably have dumped him in a septic tank in Tuam.

— Peter Flanagan (@peterflanagan) March 3, 2017
The Catholic Church ran many of Ireland's social services in the 20th century, including mother-and-baby homes where tens of thousands of unmarried pregnant women, including rape victims, were sent to give birth.
Government records show that in the 1930s, 40s and 50s, the mortality rate for "illegitimate" children was often more than five times that of those born to married parents. On average, more than one in four children born out of wedlock died.
An inquiry looking into the burials of infants at the home in Tuam confirmed on Friday that as many as 800 children may lie in unmarked graves. Some remains were found in the sewers of the building.
The commission is already investigating 17 other church-run homes but advocacy groups say this should be extended.
Lest we forget. This list carries the names of the almost 800 children who died in Tuam home. pic.twitter.com/cLogQpYyl3

— TheJournal.ie (@thejournal_ie) March 4, 2017