Iraq: deadly car bomb blast rocks Baghdad
Comments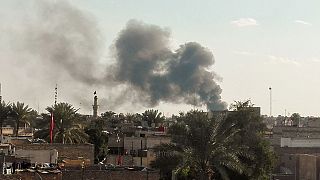 A car bomb has killed at least 48 people and wounded dozens more in Baghdad.
The deadly blast occured in the south of the city in a neighbourhood of used car dealers. In an online statement ISIL said it carried out the strike.
The attack is the second to hit a car market this week and comes amid a wave of deadly violence in the Iraqi capital.
On Wednesday, at least 15 people were killed in Baghdad's Sadr City suburb after a suicide bomber detonated his pick-up truck. A day earlier, four people died in a car bombing.
ISIL has stepped up its campaign of violence inside the country in retaliation for being dislodged from several cities it seized in 2014.