Luxembourg sues 'unknown persons' over VW 'Dieselgate' scandal
Comments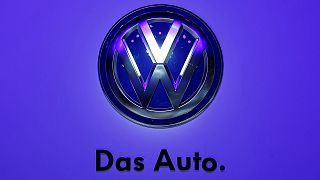 Luxembourg has launched criminal proceedings against "unknown persons" in response to the Volkswagen diesel emissions scandal.
It claims regulators were deceived by car manufacturers, with the country's Infrastructure Ministry describing itself as "a victim of criminal action that led it to certify cars."
Minister François Bausch confirmed a complaint had been lodged with prosecutors following an investigation into the so-called Dieselgate scandal.
None of the parties under suspicion have been named.
"We have decided that, as there is a large probability that a defeat device was used, to launch a lawsuit against unknown persons," said Bausch.
Luxembourg is one of seven nations under the scrutiny of regulators in Brussels for failing to impose similar penalties to those VW faced in the United States over its use of illegal "defeat device" software to cover up toxic diesel emissions.
The German car manufacturer has already announced some 18.2 billion euros ($19.6 billion) of provisions to cover the costs of the scandal.