British government distances itself from ex-MI6 agent behind unverified Trump-Russia dossier
Comments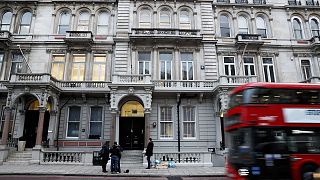 The former MI6 agent behind an unverified dossier detailing compromising material Russia allegedly collected on Donald Trump, said he felt 'duty bound' to share the information.
British newspaper The Independent reported that Christopher Steele worked without pay towards the end of the investigation as he was so concerned over the revelations
The president-elect rubbished the claims, saying Steele was a 'failed spy' while the British prime minister Theresa May sought to distance the government from the former agent.
"It's a long-standing position that we don't comment on such matters, but I think what… everything we've seen, it is absolutely clear that the individual who produced this dossier has not worked for the UK government for years," she said.
Those close to Steele vouched for his credibility, but Trump continued to call his findings into question.
"I saw the information, I read the information outside of that meeting. It's all fake news, it's phoney stuff, it didn't happen," he said.