Trump 'accepts' Russia behind cyber attacks, Obama 'underestimated' impact of hacking
Comments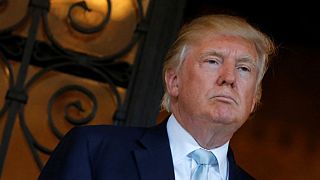 Donald Trump accepts US intelligence agencies' conclusion that Russia was behind cyber attacks affecting the US presidential election, his incoming chief of staff has said.
It marks a step back from previous dismissals by Trump of Russian interference, and comes after pressure from fellow Republicans who want the president-elect to punish the Kremlin.
"Remember when he was asked about, I think maybe on New Year's Eve, you know, let's just get on with our lives. Here's my retort to that: Our lives are built around the idea that we're free people, that we go to the ballot box, that we have political contests outside of foreign interference. You can't go on with your life as a democracy when a foreign entity is trying to compromise the election process," Senator Lindsey Graham told NBC's Meet The Press.
Although Trump said 'action may be taken' he didn't go as far as Senators Graham and McCain in calling for Russia to 'pay a price' for interference. Instead he called for warmer relations with Moscow in a series of tweets on Saturday.
McCain and Graham say the evidence was clear that Putin sought to interfere in the election, something which Trump has refuted.
Last week a US intelligence report said Putin directed a campaign, including cyber attacks, to hurt Democratic presidential candidate Clinton's bid and boost Trump.
Under fire for the timing of the report, President Obama defended his decision to order the investigation and said he underestimated the impact hacking can have on democracies.
"Part of the reason that I ordered this report was not simply to relitigate what happened over the last several months, but rather to make sure that we understand this is something that Putin has been doing for quite some time in Europe. Initially, in the former satellite states where there are a lot of Russian speakers but increasingly in western democracies…" Obama told NBC.