Fiat heir Elkann faces 'fake kidnapping' charge in New York
Comments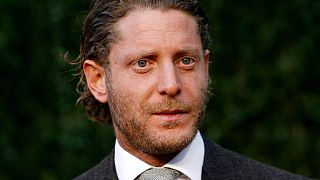 The grandson of the former Fiat boss Gianni Agnelli faces charges of faking a kidnapping in New York.
Lapo Elkann is suspected of concocting the scheme to get a ransom after running out of money – according to reports.
The 39-year-old apparently claimed he was held against his will in a Manhattan apartment block last weekend.
The joint heir to Italy's biggest industrial dynasty is known in the country for his flamboyant lifestyle.
He no longer holds any positions at Fiat. His publicist declined to comment.
Elkann, who was released after being arrested, is due in court in January.