Geert Wilders faces fine for hate speech
Comments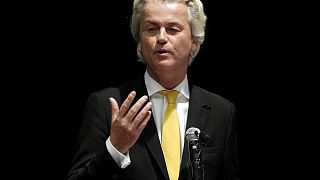 Dutch prosecutors have demanded the anti-immigration politician Geert Wilders be fined 5000 euros for hate speech and discrimination, though no jail sentence is being sought.
Prosecutors say he deliberately incited hate against Moroccans.
The politically charged trial centres on comments the populist politician made both before and after local elections in the Netherlands in 2014.
Wilders, who denies any wrongdoing, has blasted the attempt to fine him as ''utter madness'' aimed at trying to shut him up.