DRC: Bomb attacks kills child, injures 32 troops - UN
Comments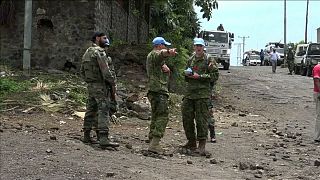 A bomb attack on UN peacekeepers has left one child dead, and 32 Indian troops injured in the east of the Democratic Republic of Congo, according to the MONUSCO mission.
According to the Provincial Governor an eight-year-old girl and one peacekeeper had been killed in the explosion.
The blast occurred as the peacekeepers were on a morning run in the city of Goma.
Attacks using explosives are rare in and there were no immediate claims of responsibility.
Around 18,000 UN personnel are stationed in the country, where dozens of armed groups continue to operate.