Famed 'Afghan Girl' hospitalised in Pakistan
Comments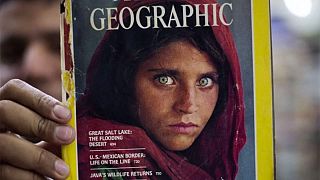 An Afghan woman immortalised on the cover of National Geographic has been hospitalised in Pakistan after falling ill in custody.
Sharbat Gula, famed for her green eyes on the cover of the magazine in 1984, was denied bail by Pakistani authorities earlier this week after her recent arrest on charges of fraud.
She is accused of living in the country while holding fake identity papers and faces up to 14 years in jail.
Pakistan recently launched a large-scale crackdown on fake ID papers.