Eleven arrested in Morocco over death that sparked rare demonstrations
Comments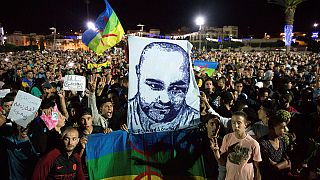 Rocked by rare street demonstrations, Moroccan authorities are attempting to calm the tension.
The government has announced the arrest of 11 people suspected of involuntary manslaughter over the death of a fishmonger.
The interior minister has also been seen at the home of the man who was crushed to death in a garbage truck as he attempted to retrieve fish confiscated by the police.
The death of Mouhcine Fikri sparked demonstrations across the country, with accusations of police abuse and injustices against the poor and struggling workers.
Fikri was angry that police seized and destroyed his catch of swordfish, which is not allowed to be caught at this time of the year.