Philippines: Duterte set to ban smoking in public
Comments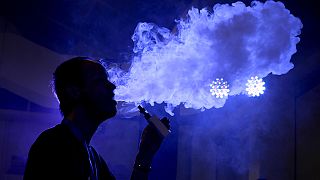 A nationwide ban on smoking in public places is set to be signed by Philippine President Rodrigo Duterte this month.
Among the toughest anti-tobacco laws in southeast Asia, the new policy would prohibit people from lighting up everywhere from parks to public transport.
After his deadly campaign against illegal drugs, smokers will be hoping for a milder implementation of this crackdown.
Duterte wants a 100 percent smoke-free environment in public placeshttps://t.co/JjPdSzDyXH

— Yahoo Philippines (@YahooPH) 12 octobre 2016
Around 17 million people, or nearly a third of the adult population, smoke in the Philippines, according to a 2014 report by Southeast Asia Tobacco Control Alliance, – the second highest in the region after Indonesia.
The proposed smoking ban replicates on a national level an existing law in Davao City, where Duterte ruled as mayor for 22 years until his rise to the presidency earlier this year.
When Duterte was in Davao, he once personally forced a man to stub out his cigarette and eat it after he refused to stop smoking in a restaurant, according to media reports.