Germany: teenage refugee arrested over possible ISIL ties
Comments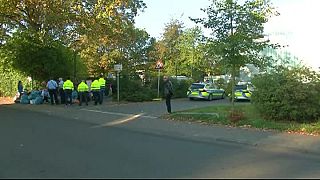 Police in Germany say they have arrested a 16-year-old Syrian refugee in Cologne on suspicion of having links to ISIL.
Authorities say an initial assessment pointed to a ''serious threat'', though it is unclear if the teenager was planning an attack.
Police say the contacts of suspects living abroad with possible links to ISIL were found on the young man's mobile phone.
While Germany has not experienced a major coordinated terror attack on the scale of neighbouring France or Belgium, the country remains on high alert following several recent incidents, including a suicide bombing in Ansbach in July.
An influx of migrants and refugees over the last year has also raised concerns over security.