Five Cuba volleyball players jailed for rape
Comments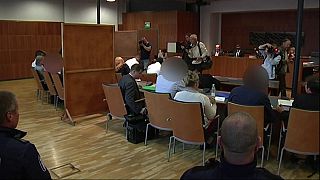 Five members of the Cuban national volleyball team have been convicted of rape in Finland.
The players committed the crime during a World League tournament in the southern city of Tampere in July.
Four of the five men, including the captain Rolando Cepeda Abreu, were given five-year jail sentences while the fifth man got three and a half years.
The court also ordered them to pay the equivalent of 24 thousand euros in compensation to the victim.
Finnish police originally arrested eight men.
Two were released soon afterwards while another was released in August.
The Cuban federation sacked two of the squad's coaches following the incident.
Cuba went ahead and competed in the Rio Olympics without the players, but the team lost all five of their games.