Rio Olympics: Irish IOC member arrested over illegal ticket sales
Comments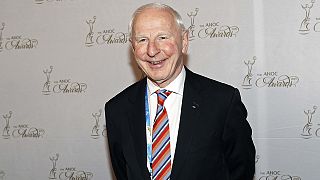 A member of the International Olympic Committee's executive board has been arrested in Rio – in connection with a probe into illegal ticket sales.
Ireland's Patrick Hickey is suspected of having links to an international scheme to pass OIympic tickets to touts, to be sold on at high prices.
He was detained in his son's hotel room and taken to hospital by ambulance, according to Brazilian media.
Hickey later temporarily stepped down from his position as executive board member on the International Olympic Committee, president of the European Olympic Committee and vice-president of the Association of National Olympic Committees.
The Olympic Council of Ireland said Hickey, its president, was stepping aside from all his Olympic functions until the matter was fully resolved.
Hickey did not respond to calls for comment.
His arrest comes after a director of sports hospitality company THG Sports and a translator employed by the firm were detained last week – amid allegations that they could have made more than two-and-a-half million euros from buying tickets and selling them on at a higher price.
THG has rejected the accusations against the company and the director.