Russia's Paralympic team banned from competing in Rio
Comments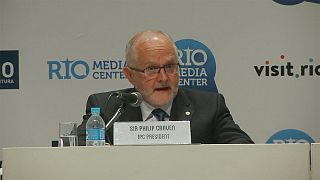 The International Paralympic Committee (IPC) has imposed a blanket ban on Russian athletes from competing at the Rio Paralympics.
The decision comes in the wake of the World Anti Doping Agency's damning McLaren report that revealed Russia had operated a state-sponsored doping programme.
IPC president Sir Philip Craven said that "The anti-doping system in Russia is broken, corrupted and entirely compromised.''
He added: ''In my view and in the view of every member of the IPC Governing Board, the McLaren report marked one of the darkest days in the history of all sport. It was a body blow for everyone who is committed to clean, fair and honest competition. It questioned the integrity and credibility of sport as we all know it and has left me and many others deeply saddened."
The International Olympic Committee (IOC) ruled against banning the entire able-bodied team from Russia and instead left it up to the international federations to decide which of the country's athlete were eligible to take part.
But IPC has not shied away from making such a bold decision – a decision that will be welcomed by WADA, who had recommended a blanket ban to the IOC.
The Russian Paralympic Committee will appeal the decision to the Court of Arbitration for Sport.