Tourists attacked in western Afghanistan
Comments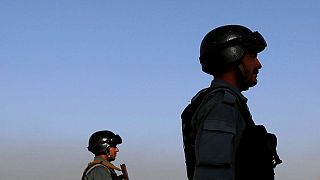 A group of eleven tourists travelling under army convoy has been attacked in western Afghanistan.
An unknown number of them were injured after the convoy was ambushed on a road leading to the city of Herat.
No one has yet claimed responsibility for the attack and the nationalities of the tourists aren't yet known.
Despite its dangerous reputation Afghanistan attracts a few adventurous tourists.
The Buddhist statues that were destroyed in Bamiyan by the Taliban in 2001 and which have now been partially restored is one attraction popular with tourists.