Stephen Port, who is accused of killing four gay men after drugging them, is to be charged with 17 further offences against eight men.
Of the new charges, he will face seven counts of rape involving men and six new charges of administering a drug in order to overpower and take part in non-consensual sex.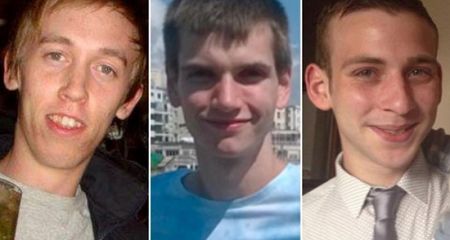 The 41-year-old from Barking, East London, is accused of killing Anthony Walgate, 23, (above left) Gabriel Kovari, 22, Daniel Whitworth, 21 (above centre), and Jack Taylor, (above right) 25.
He is said to have drugged and killed them after meeting all four on a gay website.
When the bodies of the four were discovered between June 2014 and Septermber 2015, police were not initially concerned by the suspicious nature of their deaths.
But the case was then referred to the Metropolitan Police homicide unit, which eventually arrested Port.
Port denies all charges.