Boris Johnson says he won't run to be next UK prime minister
Comments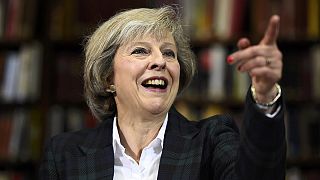 Boris Johnson has announced that he will not run to become UK prime minister, leaving Theresa May as the favourite to get the job.
Johnson, one of the leaders of the successful campaign to pull Britain out of the EU, had been expected to announce his candidature today.
However he shocked a press conference in London by announcing that he would not stand in the contest.
His decision leaves the interior minister, Home Secretary May as favourite to become the next leader of the Conservative party and Prime Minister.
Launching her bid in London, May made it clear that she would honour last week's vote to take Britain out of the EU. She also ruled out a snap election.
"Brexit means Brexit. The campaign was fought, the vote was held, turnout was high and the public gave their verdict,'' she said.
Insisting she was the best person to be Prime Minister, May went on to say: ''There should be no General Election until 2020. There should be a normal Autumn statement held in a normal way at a normal time and no emergency budget. And there should be no decision to invoke article 50 until the British negotiating strategy is agreed and clear, which means article 50 should not be invoked before the end of this year," she said.
Theresa May's confirmation came as Justice Secretary Michael Gove made a surprise announcement that he would also be running for the top job to replace David Cameron.