Monitor claims 25 civilians killed in airstrike on Raqqa, Syria
Comments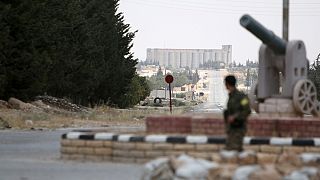 The Syrian Observatory for Human rights claims that at least twenty-five civilians were killed and dozens of others wounded in an airstrike on the Syrian city of Raqqa.
It said that it was not immediately able to determine who carried out Tuesday's raid.
It added that ISIL fighters had pushed Syrian government forces some 40 kilometers from Tabqa, an area west of Raqqa.
The ISIL-linked Aamaq news agency posted video footage purporting to show the group in control of Syria's Thawra oil field.
Aamaq said the group seized a Syrian army checkpoint near a strategic junction leading to Raqqa city that Syrian government forces and their allies had previously seized.
The footage was provided by Associated Press who can not verify the date and authenticity.