Germany: jailed nurse suspected of murdering more patients
Comments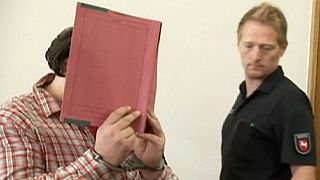 A former German nurse already serving a life sentence for murdering two patients after injecting them with heart medication, may have killed dozens more, say investigators.
Test results taken from the bodies of 27 patients found traces of the same drug after they were exhumed.
The 39-year-old nurse, named only as Niels H, was convicting in February last year for murdering two of his patients.
In court, the former nurse admitted killing up to 30 people with the medication.
Judges in Oldenburg in northern Germany say he had a desire to win approval from patients by resuscitating them.