Two days to go: Britain split down the middle ahead of crucial 'Brexit' vote
Comments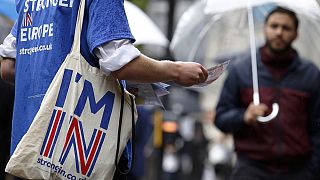 With just two days to go before Britain votes in its crucial 'IN' and 'OUT' referendum on the European Union, both the 'Remain' and 'Leave' camps are doing all they can to win over the undecided.
Polls suggests support for staying in the EU has recovered slightly following last week's murder of pro-EU MP Joe Cox, though another survey showed those wishing to quit the bloc was ahead by a whisker.
The latest polling comes as billionaire trader George Soros warned on Tuesday
that a so called 'Brexit' would trigger a plummet in the pound and living standards, without any of the benefits of a devalued currency.
Writing in the Guardian, Soros said the drop could be more dramatic than the 15 percent plunge when Britain crashed out of the European Exchange Rate Mechanism in 1992.
David Beckham has also stepped into the fray, announcing his support for 'Remain'.
Via a statement on Facebook the ex-England captain argued Britain should be facing the challenges of the world with its allies.
And finally, some Germans have been using hugs in a desperate bid to keep Britain in the bloc.
The ''Hug a Brit'' social media campaign calls on all citizens from other EU countries to shower Britons with love in an attempt to keep them in the union.