ISIL admits one of its 'soldiers' to blame for Orlando gay club massacre
Comments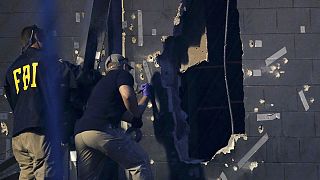 The group calling itself Islamic State (ISIL) has claimed responsibility for the massacre at the Pulse gay night club in Orlando, Florida.
ISIL described the gunman as being one of its "soldiers."
Omar Mateen, was shot dead by police after storming the club with armoured cars after a three-hour siege.
The rampage began early on Sunday morning about 25 kilometers from the Walt Disney World resort.
US President Barack Obama denounced it as an act of terror and hate.
The Orlando Police Department began publishing the names of victims on Sunday afternoon, as authorities frantically tried to notify all the relatives.
Survivors described scenes of carnage and pandemonium as the gunman took hostages inside a bathroom.
The massacre has been described as the biggest mass killing of LGBT people in the West since the Holocaust.
The biggest mass murder of gay people in the West since the holocaust and this is what's on BBCNews</a> channel <a href="https://t.co/tCoyL1CUTa">pic.twitter.com/tCoyL1CUTa</a></p>&mdash; Patrick Strudwick (PatrickStrud) June 12, 2016