"He was an American so he doesn't represent Afghanistan"
Comments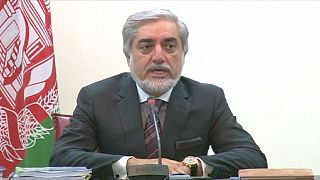 Orlando killer was the son of Afghan immigrants
"He does not represent Afghanistan"
"Strong, anti-gay views" – father
The Afghan community at home and abroad has been drawn into the weekend shooting in Orlando.
A US citizen, killer Omar Mateen was also the son of Afghan immigrants.
Afghan Chief Executive Abdullah Abdullah condemned the nightclub attack.
"This attack once again shows that Afghans suffer such kinds of terrorist attacks daily in Afghanistan and we have already paid a big sacrifice for it," he said.
"We thank the United States and the international community who are standing with us in combating terrorism."
How many people have died during hostilities in Afghanistan?
Abdullah Abdullah drew a parallel with civilian lives lost in Afghanistan.
The latest figures from the UN say:
3,500 civilians died in 2015
1 in 4 was a child
7,500 wounded
The UN says this is the highest number of civilian casualties recorded in Afghanistan.
"Strong, anti-gay views"
Mateen had pledged allegiance to ISIL.
Shooter's father says Orlando nightclub attack goes against everything he taught his son. https://t.co/ZmnM2yoPil

— The Associated Press (@AP) June 13, 2016
Mateen's father says his son was not radicalised but indicated he held strong anti-gay views.
What the Afghan people are saying
People in Kabul also condemned the attack.
"This man was born in America and he grew up with American culture. He was an American so he doesn't represent Afghanistan," said university student Zarif Ullah.
"The Florida shooting is a radical act and radicalism is banned in Islam. It is not allowed in Islam to kill an innocent soul," added university student, Meer Massih Amarkhil.