Faster internet speeds for Europe from Microsoft and Facebook
Comments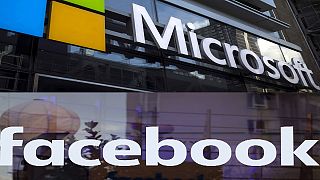 Europe will have faster internet speeds by the end of 2017. A joint project from tech giants Microsoft and Facebook will bury a massive data cable beneath the Atlantic Ocean.
The cable will run from the US city of Virginia Beach to Bilbao in Spain's Basque Country a distance of more than 6,600 kilometres.
Microsoft needs higher speeds to connect people with its voice and video calling service Skype, as well as other Cloud-based programs.
Facebook's live video streaming Mentions app will also benefit from the faster online speeds.
The cable, which will be operated and managed by Telefonica SA's telecoms infrastructure unit Telxius, is expected to be completed by October 2017. It will have a data transfer speed of 160 terabits per second.