Top Hezbollah commander Mustafa Badreddine killed in Syria - group confirms
Comments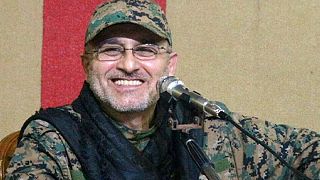 Top Hezbollah commander Mustafa Badreddine has been killed in Syria, the Lebanese Shia militant group confirmed.
Lebanon's al-Mayadeen TV said he had died in an Israeli airstrike at one of the group's bases near the Lebanese-Syrian border on Tuesday.
Badreddine was indicted by a UN-backed special tribunal for the assassination former Lebanese Prime Minister Rafik Hariri in 2005.
On a US sanctions list he was assessed as being responsible for Hezbollah's activities in Syria, where they supporting the forces of Bashar al-Assad.
Badreddine's death marks the biggest blow to the group since their top military chief Imad Mughniyah was assassinated in 2008.