German train attacker 'had psychological and drug problems'
Comments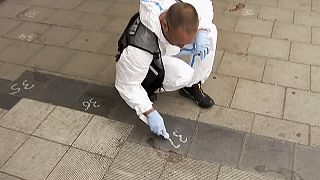 A man suspected of killing a commuter with a knife at a railway station in Germany had psychological and drug problems, officials say.
Three other people were wounded in Grafting near Munich in the early hours of Tuesday morning before the 27-year-old German national was overpowered.
Some eyewitnesses reported him shouting ''Allahu akbar'', but
Bavaria's Interior Minister Joachim Herrmann has said there is no evidence the attack was politically motivated.
"So far there is nothing to suggest this person was a risk to state security. But he recently came to the attention of police for demonstrating strange behaviour and suspected drug use. The motive for the attack is not yet known – police inquiries continue,'' Herrmann said.
One of the victims, a 56-year-old man, died of his injuries in hospital after being stabbed on the train, while another man, knifed on the platform, is reported to be in a critical condition.
Two cyclists also suffered minor injuries outside the station.