Turkey to abolish visas for Greek Cypriots
Comments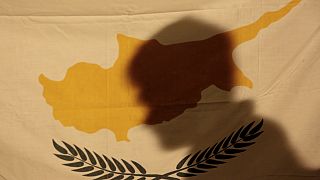 Greek Cypriots will no longer require visas to visit Turkey under a new deal agreed between the EU and Ankara.
The move is be part of a wider agreement on visa liberalisation.
Europe is also expected to relax its own travel requirements for Turks later this week.
Turkey has insisted the decision to waive visas for Greek Cypriots, and EU citizens more generally, does not amount to Turkish recognition of Cyprus.
The Mediterranean island has been divided for four decades between the Turkish controlled north and the Greek Cypriot South.
The EU is also expected to give conditional approval for Turks to travel to the EU without visas on Wednesday, as it seeks to ensure Ankara's continued cooperation to control migration to Europe.
Under a plan agreed in March, Turkey will take back migrants and refugees that have reached Greece.