Circus lions rescued in South America arrive in new African home
Comments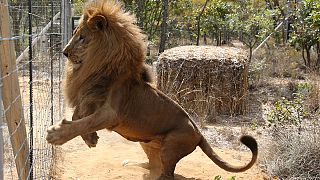 More than 30 lions rescued from circuses in Peru and Colombia have been flown back Africa to live out the rest of their lives in a private sanctuary.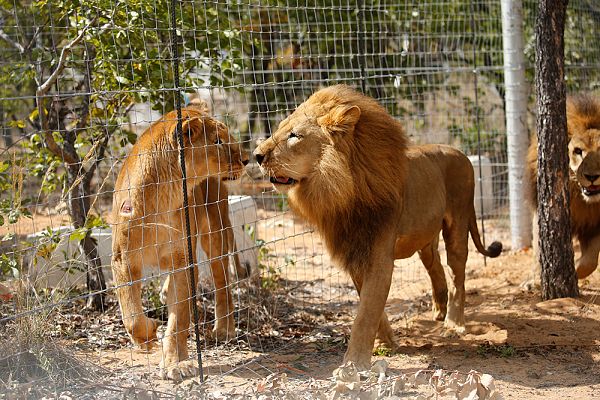 The animals were flown into Johannesburg, South Africa, on a chartered cargo flight on Saturday (April 30), before making their way on trucks to their final destination – a 5,000 hectare reserve on a private estate in northern Limpopo province.
Animal Defenders International (ADI), which carried out the rescue, says the 33 lions would not be able to survive in the wild after having their teeth and claws removed by circus owners. One of the lions is almost blind and another has an eye missing.
"I am so, so happy, I think it's the best place for them and they deserve that because they have suffered a lot in the past," Animal Defender International (ADI) employee in Colombia, Yani Mateus said as they arrived at the sanctuary.
Animal Defenders International says 24 of the cats were taken from circuses in Peru, part of a menagerie of over 100 animals rescued with the help of Peruvian officials cracking down on illegal wildlife trafficking.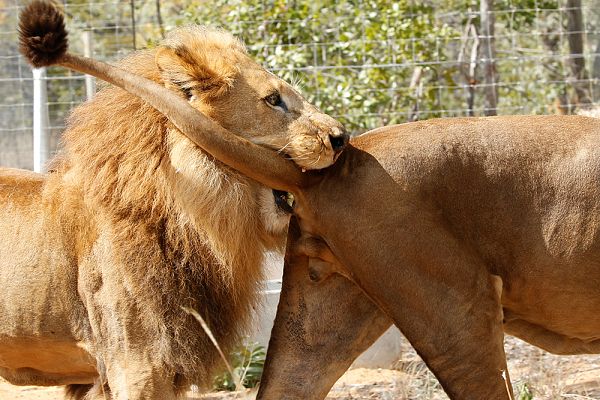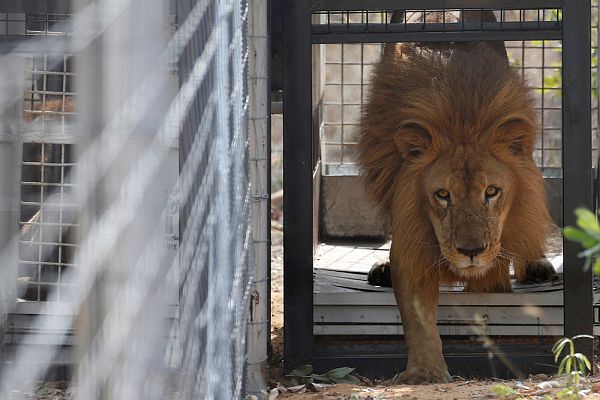 "These animals had never until today walked on grass, soil and smelled the ground on the soil. When you see them rubbing against the trees, that's the first time they have ever done that so its really magical, everything we have tried to do with this project is to give these lions back the life that was stolen from them for years with these cruel travelling circuses," said Vice President of ADI, Tim Phillips.
Bears, monkeys and other wildlife rescued in the operations in Peru have been transferred to sanctuaries in the South American country and a tiger has been flown to Florida. The nine lions from Columbia were voluntarily surrendered by a circus.
"These lions are now in phase one enclosure so we busy offloading them into their phase one enclosures, where they basically will stay for six months to a year. This is their adaption time which is the most crucial they come from a completely continent so they need to be monitored quite closely, after that they will be released into phase two which is obviously much larger which is where they will spend the rest of their lives," Founder of Emoya Big Bats Sanctuary, Savanah Heuser, said.
ADI said both Columbia and Peru have banned the use of wild animals in circuses.