Costa Concordia captain appeal begins
Comments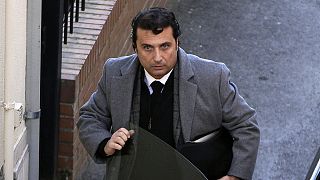 The appeals trial is to begin in Italy of the captain held responsible for the 2012 Costa Concordia cruise ship disaster in which 32 people were killed.
Francesco Schettino was given 16 years in jail, after he was guilty of manslaughter, causing a maritime accident and abandoning ship.
At the trial in Florence, he is seeking to overturn the conviction, while the prosecution seeks a longer prison term.