Volkswagen emission cheating costs rise to more than €16bn
Comments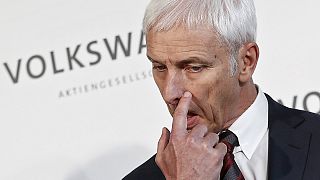 Volkswagen has announced it will be putting aside €16.2 billion to help pay for its emissions scandal, more than double the €6.7 billion it told shareholders it would be allocating last year.
The announcement came as the German Transport Minister Alexander Dobrindt said that car makers including Porsche, Mercedes Benz and Opel would recall around 630,000 cars to fix the emissions management software.
Head of the Federation of German Consumer Organisations, Klaus Miller, warned it is likely that even more car manufacturers are involved in emissions fixing.
"We saw the tip of the iceberg with Volkswagen" said Miller, "Mitsubishi admitted that they too cheated and made mistakes. Possibly more carmakers abused legal loopholes and emitted more emissions than expected. Are politicians doing enough? No, not so far."
The increased costs will give Volkswagen an annual pre-tax loss of €1.3 billion, with group sales expected to fall by up to 5% in 2016.