Russia completes demining of archeological site in Palmyra, Syria
Comments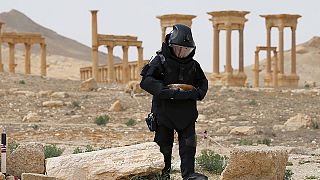 The Russian military said on Thursday (April 21) it had completed the demining of the ancient part of the Syrian city of Palmyra, recaptured by Syrian and Russian forces in late March from militants.
"Comrade commander-in-chief! As of today, the task of demining the architectural and historical part of Palmyra has been fully completed," Russian engineer troops commander Yuri Stavitski told President Vladimir Putin via video link from Palmyra.
He said Russian troops would continue demining Palmyra's residential area.